4 Ways Company Culture Can Secure Top Tech Talent
University researchers examined employee reviews on IT job search site Glasssdoor to identify the corporate cultures most likely to attract top tech talent and improve bottom line results.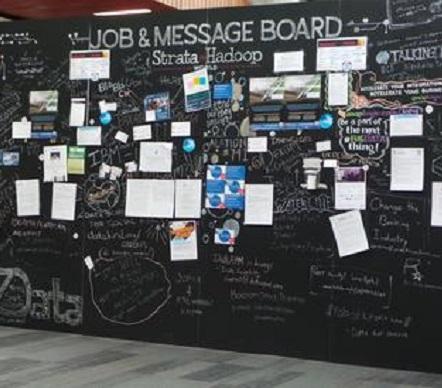 (Click image for larger view and slideshow.)
A study examined scores of employee reviews on IT job search site Glassdoor to identify the four corporate culture traits most attractive to top-notch tech talent.
The study, conducted by researchers at the University of Liechtenstein and the IT University of Copenhagen, used a sophisticated machine learning model to examine 112,610 employee reviews posted on Glassdoor about companies in the information technology (IT) industry.
Researchers determined the companies most associated with high morale among IT employees were the ones described in employee reviews as:
fast-paced
having a culture of learning
providing a good offering of career opportunities
having a non-bureaucratic structure
In a blog post about the research, Dr. Andrew Chamberlain, Glassdoor's chief economist, wrote: "By contrast, themes like 'gender inequality,' 'bad management,' and 'short-term focus' were linked to significantly lower employee morale. This research is groundbreaking because it offers employers a new way to scientifically assess their employer brand and culture that relies only on crowd-sourced employee sentiment."
[Looking for your next gig? Read 10 Best Tech Companies to Work for in 2016.]
If your company currently does not lend itself to these four cultural traits, but you want to make a business case for steering your organization in this direction, you might take note of another study that explored whether high employee morale leads to better financial performance.
The University of Las Palmas de Gran Canaria examined 60,990 Glassdoor reviews about 475 companies to see if there was a statistical link between "star" ratings on Glassdoor and several measures of financial performance, including company return on assets, operating margins, and revenue per employee.
The University of Las Palmas study found correlation between firm financial performance and employee satisfaction, particularly high satisfaction with senior leadership, compensation, and benefits.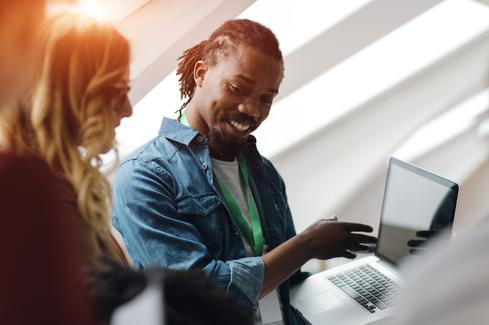 (Image: vgajic/iStockphoto)
"To economists, the holy grail of workplace culture is knowing whether more satisfied workers actually lead to better financial performance," Chamberlain noted in his blog post. "Ultimately, that is the core question facing C-suite executives making decisions about whether to invest in improving their corporate culture."
There's one caveat, though: Companies that received high employee ratings on Glassdoor for work-life balance generally had lower-than-average financial performance, according to the University Of Las Palmas study.
Nonetheless, work-life balance is valued among employees, and could ultimately be one of the cultural traits a hiring manager can use to clinch a deal to bring aboard a highly skilled IT worker.