5 Steps That Can Shorten The IT Hiring Process
IT hiring managers who take too long to extend a job offer may suffer from the snooze-you-lose syndrome — specifically losing a candidate's interest within a week of the interview if an offer is not made, according to survey results. However, there are five practical steps IT managers can follow to streamline the process.
Tech job candidates have the scales tipped in their favor as of late, with cyber-security and big data candidates receiving four to six job offers within a week.
As a result, hiring managers who take even a week to extend an offer can lose interest of nearly a quarter of their candidates, according to a Robert Half survey released on Aug. 11.
"Candidates with several options often choose the organization that shows the most interest and has an organized recruiting process," Paul McDonald, a Robert Half senior executive director, wrote in a statement.
Indeed. In a nationwide survey of more than 1,000 workers currently employed in offices across a number of industries, the survey found:
23% lose interest in an employer if there's no response within a week after the interview
46% lose interest within one to two weeks following the interview
23% lose interest within two to four weeks after the interview
8% lose interest if it stretches to one month post interview
"The hiring process provides a window into the overall corporate culture," McDonald wrote. "If people feel their career potential will be stifled by a slow-moving organization they will take themselves out of the running."

Apparently this feeling is fairly widespread, with 32% of survey respondents noting that a lengthy hiring process makes them question a company's decision-making ability.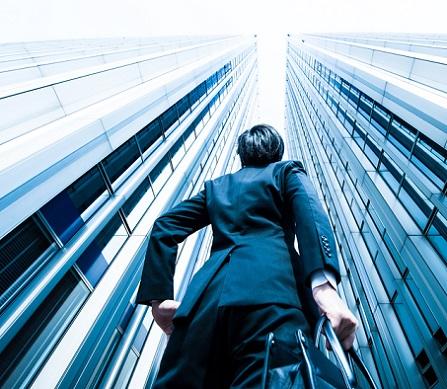 (Image: bee32/iStockphoto)
As a result of a protracted hiring process, 39% of prospective job candidates would look for a position elsewhere and 18% would opt to remain in their current job, according to the survey.
"The key takeaway is for firms to tighten their timelines without skipping steps," McDonald wrote.
By using several practical methods to speed-up and streamline the process, companies can try shortening the hiring time period and get the talent they need. Specifically, there are five steps tech managers can use, according to McDonald:
Assess need. Is there anything preventing you from hiring the right full-time, temporary, or project candidate now?
Secure commitment from all hiring stakeholders. Establish a timeline for the hiring process. Block calendars for interviews. Review job descriptions, salary range, and where there is flexibility for the right candidate. Create a contingency plan for any scheduling problems and determine who has final authority to approve the hire.
Conduct a time-efficient interview. Use Skype or FaceTime for remote interviews, or strive to limit in-person interviews to one day. Secure immediate feedback from other hiring managers and interest from candidate.
Communicate with candidate. Provide timing on when a final decision is expected to be made and updates if there are delays. Candidates may interpret silence as a lack of interest from an employer and begin to seek other jobs.
Make a contingent offer. Extend an offer to the candidate, but note it is contingent upon satisfactory reference and background checks and supply a start date.
The survey also found that 57% of respondents reported that the most frustrating aspect of a job search was waiting to hear if they would land the position. Some 39% of those surveyed reported that one week to two weeks was too long a hiring process, and 24% noted that 15 to 21 days was far too long.
With a number of employers from Microsoft to Facebook pointing to a tech shortage, taking steps to speed up the hiring process may at least help elevate the problems of IT workers who got away.