9 Enterprise Mobility Management Tools For IT Pros
Choosing the right EMM suite requires IT organizations to understand their needs and the capabilities of the various options. These nine options were featured in Gartner's 2016 Magic Quadrant for Enterprise Mobility Management Suites. They serve as a starting point to help you find the right tools for your IT needs.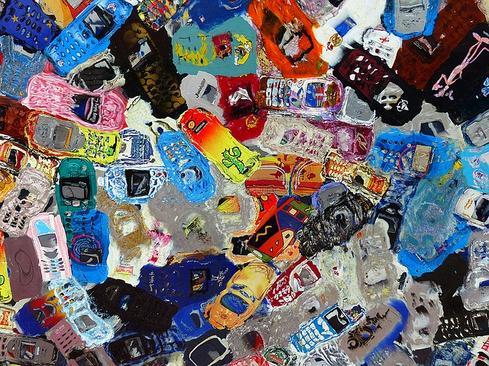 (Image: bernswaelz via Pixabay)
Enterprise mobility management software (EMM) provides companies with a way to control how smartphones and tablets interact with enterprise infrastructure. Such oversight is essential for ensuring the security of corporate information.
In its 2016 Magic Quadrant for Enterprise Mobility Management Suites, released in June, Gartner identified several key capabilities to look for in EMM suites. These include mobile device management, mobile application management, and mobile content management.
Mobile device management (MDM) offers a way to manage devices, such as mobile phones and tablets, over their lifecycles. It includes features such as inventory tracking, operating system configuration management, provisioning, deprovisioning, remote wiping, and remote control.
Mobile application management (MAM) allows administrators to control apps on devices, app updates, and app policies. The importance of MAM rises when companies have a significant number of internal apps they need to maintain.
Also, organizations dealing with a large number of employee-owned devices may find managing applications to be more palatable to employees than giving IT control of their devices.
[How can you keep your data safe? Read 10 Hot Security Technologies Enterprises Need Now.]
Mobile content management (MCM) is a bit more specific than the other two categories, allowing administrators to define rules governing how corporate content gets distributed and handled in order to meet compliance policies.
EMM suites may have mobile identity and access management (IAM) capabilities as well, to facilitate the installation of certificates for users and devices, for app code signing, and for enforcing security controls through contextual data.
Some vendors approach EMM through containerization – isolating corporate data in a secure area – while others rely on policy controls, a method which tends to provide a better user experience.
Choosing the right EMM suite requires IT organizations to understand their needs and the capabilities of the various options. EMM software may, for example, require integration of vendor-specific APIs, which may not appeal to every company.
IT organizations should start by asking questions about things like device ownership, mobile operating system support, the kinds of applications supported, and whether different users require different access rights and capabilities.
Security should receive special consideration. While EMM, as the abbreviation suggests, is about management, the purpose of management tools isn't merely to save IT teams from onerous repetitive provisioning work. It's to protect valuable corporate data and brand reputation. IT personnel should make sure their organization's data-protection requirements align with capabilities of their EMM software.
What follows are nine EMM vendors singled out by Gartner for leadership and vision. IT professionals using EMM suites may have different ideas about what works for them. For example, the handful of IT professionals reviewing Cisco Meraki Systems Manager through Gartner Peer Reviews gave the software a higher average score (4.6 out of 5) than EMM suites placed at better positions in Gartner's Magic Quadrant. So, consider Gartner's advice as a starting point, rather than an answer to all your organization's mobility management challenges. There's no substitute for due diligence.
All Along The Watchtower
AirWatch, acquired by VMware in early 2014, is arguably the EMM market leader. The software suite sits farthest to the northeast in Gartner's Magic Quadrant, which ranks it more favorably than the competition in terms of completeness of vision and ability to execute. It gets good marks from those posting in Gartner Peer Reviews too, though some complain the software is pricey and support has some gaps.
Metal In Motion
As a standalone, publicly traded EMM company, MobileIron has to contend with competitors that are part of larger technology firms like Cisco, IBM, Microsoft, and VMware. With its stock down from about $10 per share in early 2015 to below $4 per share recently, it's easy to imagine the firm being acquired by Oracle or another deep-pocketed tech giant, such as AT&T or Verizon. It would probably be a strategically useful acquisition given Gartner's evident regard for the firm. MobileIron ranks well in Gartner's EMM Magic Quadrant, and has seen its earnings improve recently.
Xen And The Art Of Mobile Maintenance
Citrix XenMobile fares well with its Magic Quadrant positioning. Users give it generally positive reviews, with an average of 3.6 out of 5. User reviews are positive when it comes to flexibility and features, though complaints about complexity and support surface fairly often. Gartner suggests Citrix offers value for organizations that already have invested in Citrix applications or desktop virtualization technology.
Mucho MaaS
IBM MaaS360 fares well in Gartner's Magic Quadrant. Gartner notes that MaaS360 is part of IBM's security business unit and says it works well with Big Blue's other security products. In Gartner Peer Reviews, MaaS360 earns an average score of 3.7 out of 5. Over on Spiceworks' enterprise product reviews, a user from a healthcare company identified as Joshua Moore wrote, "We recently deployed this for our organization. I really like the ease of use for the users and the admin side of it is also really easy to figure out. I suggest this to anyone who has to be HIPAA or PCI Compliant."
It's Berry Good
In the wake of its 2015 acquisition of Good Technologies, BlackBerry landed a spot in the coveted Gartner Magic Quadrant. BlackBerry's Good Secure EMM Suite is suited for highly regulated industries, according to Gartner. The research firm considers the Good Work secure email, calendar, contacts, and files software to be "the best secure PIM in the EMM marketplace." BlackBerry's EMM offering gets an average 3.6 out of 5 rating from Gartner Peer Reviews, and an average 3.8 out of 5 rating from G2 Crowd.
Tune Up
Microsoft may not be the first company people think of for mobile devices, but its Intune EMM software plays nicely with other Microsoft products, which are everywhere inside companies.
Intune, however, is not inside the Gartner leadership quadrant. Rather, the research firm places Intune in the visionary quadrant. The consulting firm says Intune is a good fit for organizations purchasing or renewing Microsoft Enterprise Agreements, but it cautions product stability hasn't been great for Android or Windows in the past. There are some reservations among IT professionals ranking the tool in Spiceworks' reviews, though it has an average of 4 out of 5 stars.
Going Mobile
Like Microsoft, SOTI didn't make Gartner's leadership quadrant but qualifies as a visionary. SOTI MobiControl is one of the strongest EMM products for Android, according to Gartner, which sees it as a good fit for organizations seeking process and workflow automation. Spiceworks reviewers give it an average of 4 out of 5 stars.
Wise Guys
Sophos Mobile Control, another EMM solution in Gartner's visionary quadrant, gets praise from the research firm for its ease of setup and administration, and for the quality of its support. It's marketed toward SMBs more than larger enterprises. A user posting a review on the Spiceworks forum echoes Gartner's observations: "I'm currently implementing Sophos Mobile Control on all of our corporate cell phones. So far I really like how simple it is to set it up and support has always been great from Sophos."
Lan Lubber
Landesk is focused on endpoint management, so the Landesk Management Suite provides a way to manage both desktop and mobile devices. The company's more expansive vision has left it stretched thin for mobile devices. According to Gartner, it doesn't support Android for Work, Samsung Knox, or more advanced iOS MDM capabilities, and its mobility suite SaaS option could be more mature.  Landesk gets an average of 2 out of 5 stars.