9 Promising Cloud Security Startups To Watch
The future belongs to cloud computing, but only with the help of strong security. Here are 9 cloud security startups IT managers may want to consider.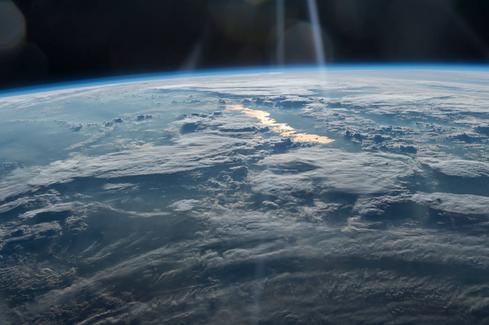 (Image: NASA)
Funding for cyber-security companies is either slowing down or speeding up, or it's doing both at the same time.
According to CB Insights, the deals and the dollars are flowing less freely than they did in 2015. The research firm anticipates some $3 billion being invested across more than 300 deals this year, but that's less than the $3.75 billion poured into 336 deals in 2015.
Companies focused on enterprise data and network security continue to attract investor interest. Also, companies that offer predictive intelligence and smartphone security continue to get funded. The most significant cybersecurity funding so far this year has gone to Cylance ($100 million), Mobi Magic ($100 million), and LogicMonitor ($130 million), the research firm said in July.
Yet in May, Lux Research said venture funding for cyber-security will reach $400 million in 2016, up from $228 million in 2015.
These figures aren't necessarily contradictory, however. Lux Research is looking at "cyberphysical security startups," a different slice of the pie than CB Insights considers. Lux Research is focused more on pervasive computing and IoT.
[See 7 Ways Cloud Computing Propels IT Security.]
While funding priorities may be shifting, market demand for cyber-security overall appears to be on the rise.
Gartner said the worldwide market for information security reached $75 billion in 2015, a 14% increase from the year before. The firm anticipates further growth in areas such as IoT security.
A Feb. 2016 report from The SANS Institute found that, where security spending as a percentage of overall annual IT budgets was above the lowest range (0% to 3%), security budgets are growing over the 2014 to 2016 period.
The SANS Institute findings indicate that financial services firms expect security to get 10% to 12% of the IT budget in 2016, up from 7% to 9%. It found that government organizations expect to see security account for 7% to 9% of the IT budget this year, up from 4% to 6% in 2015. In other sectors, security spending is expected to remain flat, apart from education, where it is projected to decline this year.
Spending on cloud infrastructure should increase by 15.5% in 2016 to reach $37.1 billion, according to IDC. It stands to reason that some of that will be invested in security.
According to Morgan Stanley, cloud security spending accounts for only a small portion ($4 billion) of overall cyber-security spending. But the firm sees cloud security growing much faster than on-premises solutions in the years ahead, moving from 12% of security spending in 2015 to 20% of security spending in 2019.
There are well over 100 cloud security startups hoping for a piece of the IT budget. Here are a few IT managers may wish to consider.
Thomas Claburn has been writing about business and technology since 1996, for publications such as New Architect, PC Computing, InformationWeek, Salon, Wired, and Ziff Davis Smart Business. Before that, he worked in film and television, having earned a not particularly useful … View Full Bio