C3 IoT: Is Tom Siebel's Startup An Emerging Powerhouse?
C3 IoT is Tom Siebel's latest venture. The young Redwood City, Calif-based company is off to a fast start with industrial IoT applications, and now it's bringing a cross-industry platform to market.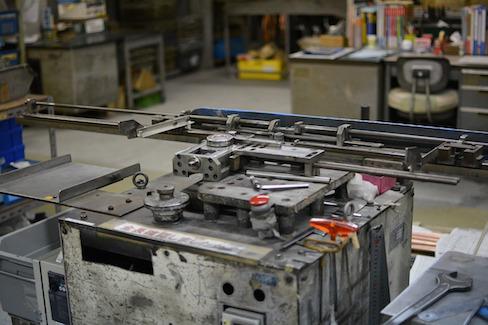 (Click image for larger view and slideshow.)
Meet C3 IoT of Redwood City, Calif., a young internet of things (IoT) company with an old hand at the helm — Tom Siebel, founder of Siebel Systems.
If you are a smartphone user or smart home occupier, one of your devices may be connected to C3 IoT in the near future.
C3 IoT has a set of 11 practical, IoT applications already written and implemented by 20 customers, and its public utility system is one of of the largest IoT production systems in the world. The public utility system collects data from energy companies in Italy, Spain, and other parts of Western Europe via 70 million sensors. The data is fed into C3's collection and analysis systems.
[Want to see what GE is up to with Predix? Read GE Supplies IoT Developer Kit For Predix.]
C3 IoT is among the ranks of recent IoT startups, including Uptake.io, Carriots, Wireless Logic, Kepware, ThingWorx, and PTC. The domain is certainly not limited to startups. GE is a major IoT player, with its Predix analytics system and its planned rollout this year of multiple Predix-as-a-service data centers. Microsoft offers its own IoT services from its Azure cloud. Siemens, IBM, and Intel all claim to be investors in the internet of things.
Ahead Of GE?
GE is also aligning itself with startups such as PTC. The latter acquired ThingWorx, a software platform for developing IoT apps, for $112 million at the end of 2013, then formed a close alliance with GE in fall 2015. PTC then acquired Kepware, a connectivity platform for industrial devices, for $100 million in January of this year. The GE/PTC partnership has launched what it calls its Brilliant Manufacturing Suite.
Siebel, still feisty after making his first $1.9 billion in the software market, claims other contenders can't yet match what C3 IoT is doing. "We are two to three years ahead of every other company," Siebel said in an interview with InformationWeek. "All those other companies have zero IoT production applications."
Even GE has zero? he was asked.
"GE hopes to have 200,000 sensors under management by the end of 2016," Siebel said.
Siebel is measuring the competition by the number of devices from which they collect data — one standard for evaluating an IoT company. Boston-based market researcher Lux Research has applied such a standard in the IoT market segment and concluded GE/PTC will have 200,000 to 500,000 devices under management by the end of 2016. According to a May report from Lux lead analyst Isaac Brown, this puts GE/PTC in the class of "a baby startup, with minimal market penetration." In comparison, Brown's report listed Wireless Logic as having 2.1 million connected devices, and Carriots and Plat.One as each having 200,000 at the end of March.
A Start In Utilities
C3 IoT is collecting 350GB of data a day from its 20 utility customers and entering it in a 7 billion-row database, which has accumulated 750TB of data, Siebel told InformationWeek. C3 IoT, however, wasn't originally conceived as an IoT player. It was previously known as C3 Energy. The IoT addition to its name is a relatively recent phenomenon.
C3 came to the industrial internet by way of instrumenting and analyzing data from gas and electric utilities. Pacific Gas Electric is one of its customers, along with the New Orleans giant Entergy. The young C3 Energy struck paydirt in Europe, where it signed up Enel (National Entity for Electricity) in Rome, running utilities in Italy and Spain, as well as Engie in Courbevoie, France.
With those two customers, it installed "the largest set of IoT production applications on earth," Siebel said.
"More than 80% of European smart meters are under management by the C3 IoT platform," according to market research firm Harbor Research, which issued a report on C3 and the IoT market in July. Harbor accepted C3's estimate of 70 million sensors and other devices under management and noted: "Compare this to GE Predix's forecast of 500,000 connected devices in 2016 or Siemens' 200,000 devices under management, and C3 IoT is clearly miles beyond its established competitors."
C3 has brought 11 of its planned 15 utility applications to market and is working on the rest. More importantly, it has built a development platform for IoT applications which Siebel and his company have already proven in the utility industry.
At C3, Siebel has assembled a core development team made up of former Siebel Systems and Oracle employees. (Oracle acquired Siebel Systems in December 2006 for $6.1 billion.) The team has been through several generations of software development disciplines, and debated how best to approach the complex data gathering, collecting, interfacing, and analysis of masses of data off the internet of things.
Seventy of the company's 105 employees are software engineers, and they have taken a model-driven approach, creating an IoT platform which consists of approximately 1 million lines of Java code. "We are a model-driven architecture," Siebel said, dropping an inch-and-a-half thick patent application on his office's coffee table during our interview. "We used a completely different generation of software. All those other companies are using structured programming… and trying to cobble together the pieces."
The approach gives C3 IoT a platform which can combine the use of big data and machine learning applications in order to aid in the collection of data from thousands of different devices. While the company's primary customers in its first two years have been utilities, it's now also selling its IoT platform to companies in manufacturing, healthcare, financial services.
Building On A Legacy
Siebel has been adventurous before and found it paid off. For example, his creation of Siebel Systems brought sales force automation to the IBM mainframe when no one had considered using it for that purpose.
Siebel graduated from the University of Illinois at Urbana-Champaign with a master's degree in computer science, as well as an MBA, and started out at Oracle, where he was interviewed for a job by Larry Ellison personally and counted himself as employee number 20.
Siebel left Oracle to found Siebel Systems, sparring periodically with Ellison over the years.
Down But Never Out
Three years after Oracle bought Siebel Systems, Siebel was on a walking safari in Tanzania, during which he and his guide, who thought they were a respectful distance from the herd, were charged by an alarmed elephant. The guide was armed with a powerful rifle and had warned Siebel not to run if charged because a wild animal would then be encouraged to attack them. The elephant rapidly closed the 200 yard distance, ignored the guide firing a shot over its head, seized the guide and cast him 10 feet aside and proceeded to confront Siebel.
It was then, with elephant so close he could smell it and count the hair follicles in the trunk, Siebel later told Forbes, he asked himself, "What are we going to do now?"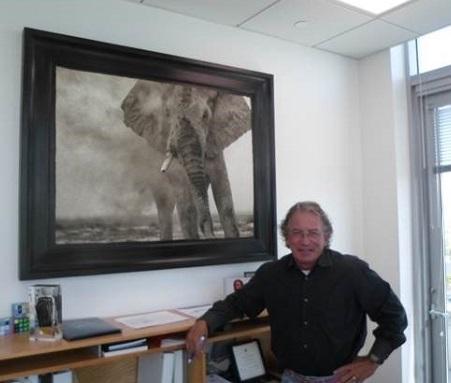 (Image: Charles Babcock/InformationWeek)
The elephant answered by striking him down, goring him through the thigh with a tusk and stepping on his leg. Siebel survived the attack, but his tibia was broken in so many places that it would require 16 reconstructive surgeries and a long convalescence back in the US
His current adventure, sallying forth with a new software company into IoT, can't quite match the safari. Nevertheless, Siebel knows he previously enjoyed a big opportunity in launching salesforce automation on the mainframe, and the IoT opportunity is much larger than that.
"We did something important at Siebel Systems and at Oracle too," Seibel said. But if C3 creates a platform that becomes a leader in IoT applications, or sets a cross-industry standard for how to create IoT applications, that "would be a lot more important," he said.