Google Fiber Plots Wireless Service Despite Rollout Delays
A new report finds that Google Fiber is being hampered by a slow and costly rollout of its physical high-speed internet service. To overcome delays and cost overruns, the company is reportedly looking at wireless alternatives.
Google parent company Alphabet is reportedly considering the deployment of wireless technologies to expand its Google Fiber high-speed internet service as company executives wrestle with slow and costly cable rollouts.
The Aug. 15 report in The Wall Street Journal quoted unnamed sources familiar with the situation as saying Google hopes to go wireless in markets such as Chicago, Los Angeles, and Dallas, and has suspended the physical deployment of the network in Portland, Ore., and San Jose, Calif.
Up to this point, Fiber has provided low-cost, high-speed internet access through physical infrastructure in the locales it serves. Yet the labor-intensive process of digging up streets and laying cable is taking longer and costing more money than Google anticipated.
Journal sources also revealed that Google may start asking municipalities to start chipping in by building their own infrastructure or leasing existing fiber networks.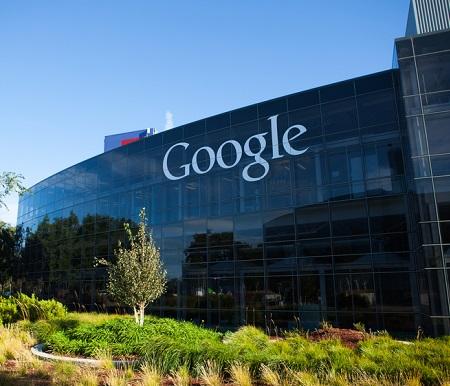 (Image: serg3d/iStockphoto)
In June, Alphabet chairman Eric Schmidt told investors at the company's annual shareholder meeting that the company would be testing the concept of delivering wireless internet to homes in Kansas City, Mo., the first market to receive Google Fiber.
The company plans to begin testing both wireless internet to homes and network integration in November, according to its Kansas City presentation.
In an Aug. 5 filing with the US Federal Communications Commission (FCC), Google Fiber representatives write that they want to test the service in 24 locations in the US, including some areas, such as San Francisco, where it already operates, and a number of new urban markets, including Reston, Va., and Boulder, Colo.
The company also wants to operate between the 3.4 GHz and 3.8 GHz band, which has been opened for innovative small-cell spectrum-sharing by Citizens Broadband Radio Service (CBRS) devices.
Google Fiber recently acquired Webpass, a San Francisco-based, high-speed web startup, in a separate effort to speed up the rollout of its gigabit fiber service across the US.
Webpass boasts tens of thousands of customers across five major markets in the US. It plans to continue to expand its service in San Francisco, Oakland, Emeryville, Berkeley, San Diego, Miami, Miami Beach, Coral Gables, Chicago, and Boston.

While internet speeds in the US have gotten faster in the first six months of 2016, they are still don't surpass speeds in other nations, according to a new report from Speedtest.
The report found that users with fixed broadband internet experienced the biggest increase as download speeds reached an average of more than 50 Mbps for the first time.
Google, along with other such as Facebook, is looking at drone deployment to bring wireless internet to communities in more remote locations. Facebook recently completed the first successful flight of Aquila, the company's solar-powered plane.
Meanwhile, Google is expanding its ambitions for WiFi in the sky with Project SkyBender, which aims to deliver 5G wireless Internet from solar-powered drones, according to a January report in The Guardian.
The search giant is also testing another airborne-based wireless solution a world away with Project Loon in Indonesia, where the country's top three mobile network operators have agreed to begin testing Loon's balloon-powered Internet capabilities over Indonesia this year.