Oracle NetSuite Buy Creates Serious Cloud Contender
Oracle announced plans to buy cloud-based ERP provider NetSuite, a company backed by Oracle CTO Larry Ellison. But how will the two companies resolve the overlap in functionality between their product portfolios?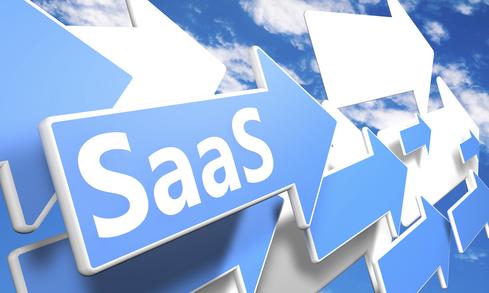 (Click image for larger view and slideshow.)
With the acquisition of cloud-based enterprise apps provider NetSuite for $9.3 billion, Oracle appears to be augmenting its goal to be the choice for organizations looking to implement a hybrid cloud strategy.
The enterprise applications and database giant announced Thursday that it plans to acquire NetSuite, and said that the deal would not affect future development of either companies' product lines. Full development and support would continue for both, according to an FAQ posted by the company regarding the deal.
"Oracle and NetSuite cloud applications are complementary, and will coexist in the marketplace forever," CEO Mark Hurd said in a prepared statement. "We intend to invest heavily in both products — engineering and distribution."
NetSuite executives said that Oracle's scale will help the company expand its reach for its cloud-based business applications.
[What's all the fuss about the cloud? Read Gartner Sees $1 Trillion Shift in IT Spending to Cloud.]
The acquisition comes amid a big transition for customers of enterprise applications and the companies that offer them. As digital natives forge new companies built entirely with nimble, cloud-based applications, traditional enterprises with their sunk costs in on-premises hardware and software infrastructure are struggling to keep up.
Some are moving part of their operations to the cloud. Others are resisting. Still others are pursuing a complete rip and replace.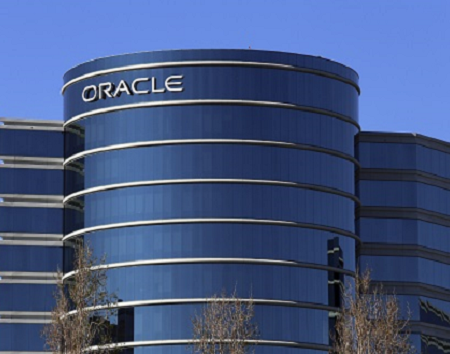 (Image: wellesenterprises/iStockphoto)
Yet, if you look at the revenues of traditional enterprise application vendors, software license income is stagnant or falling as revenues for their tiny cloud-based initiatives are a small piece of the overall revenue pie but growing at a fast clip.
NetSuite adds a strong lineup of cloud-based ERP solutions to Oracle's portfolio that puts the company in a stronger position to win deals where cloud is deciding factor. For instance, American Express Global Business Travel recently did a massive rip and replace of the applications that it uses to run the business, choosing NetSuite, Workday, and Coupa over on-premises-focused rivals.
To meet that competitive threat, Oracle executives promised customers it would be a leader both in the cloud and on-premises, with a hybrid product strategy that would ensure the feature sets of cloud-based products matched the feature sets of on-premises-based products.
It's unclear if the NetSuite acquisition will alter that plan, given the feature overlap between Oracle's and NetSuite's products.
In response to an InformationWeek question asking if the deal would change Oracle's hybrid cloud strategy, a spokesperson said via email: "We are declining additional comment."
Analysts also acknowledged the potential conflict.
"This is good for Oracle in terms of growing subscription revenue and gaining share in the fast-growing SaaS ERP market, but it has to resolve a number of product overlap issues with Oracle Cloud ERP," Forrester Research analyst Paul Hamerman said in an email to InformationWeek.
Old Alliances and Partnerships
In spite of the overlap, the deal is not a huge surprise. NetSuite was founded by former Oracle executive Evan Goldberg with $125 million in backing from Oracle founder, chairman, and current CTO Larry Ellison in 1998. At the time, NetSuite said it planned to compete with Salesforce. Ellison also sat on the board of directors at Salesforce.
The conflict led to a public dispute between Ellison and Salesforce founder and CEO Marc Benioff that led to Ellison's eventual resignation from the Salesforce board. The rift between the two executives continues today.
Ellison still owns a big chunk of NetSuite. According to a March 2015 SEC filing, Ellison and family members own about 47.4% of NetSuite's common stock. The transaction is expected to close in 2016, pending regulatory and shareholder approval.
The press release announcing the acquisition noted that the deal would only close if approved by owners of a majority of NetSuite shares "not owned by executive officers or directors of NetSuite, or persons affiliated with Larry Ellison, his family members and any affiliated entities."
Financial analyst Trip Chowdhry of Global Equities Research said in a report issued Thursday that Oracle should have pursued a buy of NetSuite in 2010 or 2011 when Oracle shareholders would have paid half of the current price for the company. However, today's deal ensures that Oracle's CTO gets a bigger payday from a higher price.
Chowdhry also speculated that Salesforce may have plans to move off using Oracle's database as the backend for its own suite of cloud-based applications, including its market-leading CRM application.
A similar threat is afoot over at SAP, where the company's most recent ERP system, SAP S/4HANA, marries the enterprise apps to SAP's own in-memory database system. That means SAP customers who want to upgrade must move off the database management system they have in place as a backend — typically Oracle — and onto SAP's database. Such database customer losses would be painful for Oracle.
New Alliances
Meanwhile, as Salesforce has been cozying up to IaaS player Amazon AWS, NetSuite last year moved away from the cloud giant in favor of Microsoft Azure and Microsoft cloud applications.
NetSuite CEO Zach Nelson said in a statement, when the Microsoft Azure deal was announced in May 2015, "We're at the 'end of the beginning' of the cloud, in that the cloud business model that NetSuite pioneered in 1998 is becoming the de facto standard for how fast-growth businesses are run."
Jessica Davis has spent a career covering the intersection of business and technology at titles including IDG's Infoworld, Ziff Davis Enterprise's eWeek and Channel Insider, and Penton Technology's MSPmentor. She's passionate about the practical use of business intelligence, … View Full Bio