Samsung's Galaxy Note 7: Smartphone Security Stepped Up
The iris scanner and fingerprint reader bring a new level of security to Samsung's latest device, making it more attractive to business customers.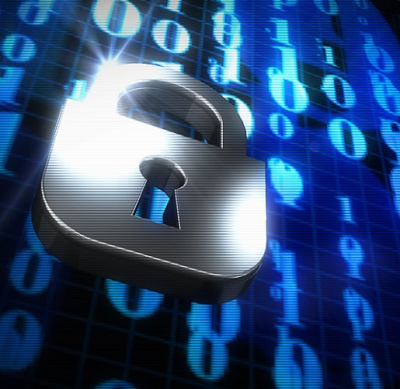 (Click image for larger view and slideshow.)
Samsung is serious about security, and the company wants businesses to know it. The Galaxy Note 7, announced Tuesday, adds a second layer of biometric security and the latest version of its Knox security suite to keep all those important business emails and files safe.
Samsung's smartphones have included fingerprint readers for several years now. But fingerprint scanners aren't as secure as you might think. Researchers have demonstrated for several years how easy it is to hack a fingerprint and trick devices into opening up. This has led some to question their usefulness.
The Note 7 is the first Samsung device to include an iris scanner. Iris scanners aren't exactly new, but when coupled with the fingerprint reader, Knox, and Samsung's proprietary software, there's a more interesting security story to tell.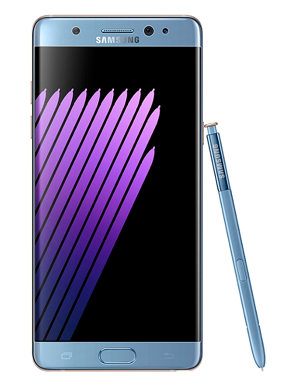 (Image: Samsung)
Businesses that deploy the Note 7 can require users to put either the fingerprint reader or the iris scanner into effect to secure the device. More interestingly, Knox adds a "secure folder" to the Note 7.
This is a separate folder on the device that can only be accessed by the owner's iris scan. The folder can contain most file types. Putting the iris verification in front of the folder adds a layer of security and ensures only the owner can access its contents.
[See Wearables at Work: 9 Security Steps Worth Taking.]
Similarly, Samsung Pass can help protect individual apps and services. Banking apps are some of the first to support Samsung Pass. The company also announced Tuesday that Bank of America, Citi, US Bank, KEB Hana Bank, Shinhan Bank, and Woori Bank are all looking to integrate Samsung Pass — with the iris scanner — into their own apps.
This means Note 7 owners will only be able to access and/or open banking apps after passing an iris scan. Samsung offers developers an SDK for Samsung Pass.
The Note 7 continues the push of the series into the enterprise. The software for the S Pen stylus revolves around the ideas of annotation and note creation. It is simple to take screenshots, scribble some notes, and share those files with colleagues or customers.
"The Galaxy Note7 combines productivity and entertainment, with strong security features. It is the ideal device for those who want to achieve more in life," said DJ Koh, president of Samsung's mobile business unit, in a prepared statement. "We created the Galaxy Note7 to help users get things done more easily wherever, whenever."
The Note 7 features a 5.7-inch quad HD screen, a Snapdragon 820 processor, a 12-/5-megapixel camera setup, a 3,500 mAh battery, 64 GB of storage, and 4GB of RAM — all wrapped in a glass-and-aluminum piece of hardware.
The phone is already available for preorder and goes on sale Aug. 19. The cost is approximately $850.
Eric is a freelance writer for InformationWeek specializing in mobile technologies. View Full Bio