Snowflake Cloud Data Warehouse Update Storms Market
Snowflake Computing has added automated administration features to its built-for-the-cloud modern data warehouse that enables analysis of multiple data types, big and small.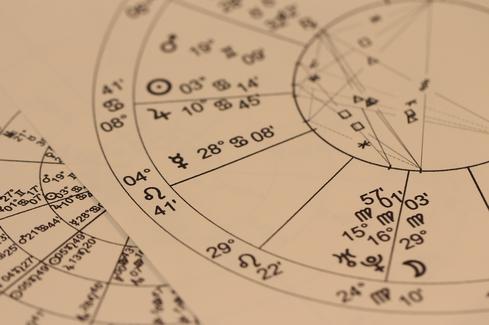 (Click image for larger view and slideshow.)
Many enterprise organizations are getting ready to move more aggressively to leverage the cloud and data analytics to compete with digital natives like Uber. But the professionals with the big data skills needed to make it happen remain in short supply.
Yet new vendors are popping up to meet the opportunity by making big data analytics technology easier to manage and deploy.
One such provider is Snowflake Computing, a cloud-based data warehousing company. Snowflake is a relative newcomer to the data warehouse market. It released its first product just about a year ago, but its management has many decades of experience in the database space. These people include former Microsoft executive Bob Muglia as CEO, as well as several cofounders from Oracle and other database specialist companies.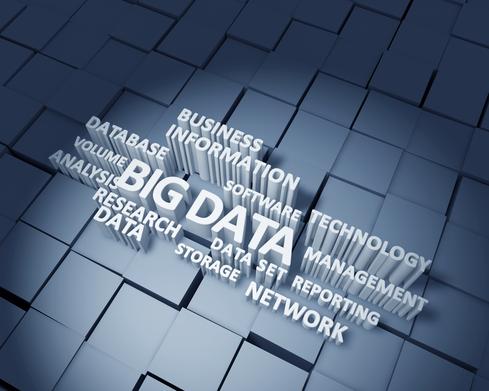 (Image: matdesign24/iStockphoto)
The company formed to build a new kind of data warehouse from the ground up, designed for the cloud and new unstructured data types, as well as traditional relational data. The warehouse would be nimble and scale for the volumes of data that companies work with today. To do that, Snowflake created a new kind of data warehouse and deployed it in Amazon's AWS public cloud.
[The data warehouse market is about to change radically. Read Data Warehouse Disruptions 2016: Gartner Magic Quadrant.]
Snowflake's goal was to create a data warehouse that could bring together all kinds of data quickly and easily, make it accessible to a broad range of users, and offer it for a lower cost and less complexity than the existing solutions on the market.
Snowflake Architecture
The Snowflake architecture separates the three components of the data warehouse — storage, compute, and a meta-analysis and management layer.
This month the company updated the platform's features and added automated administration capabilities to further reduce the complexity that comes with large and diverse data sets. It added a multi-cluster virtual warehouse that improves the efficiency of queries made frequently by storing results.
Snowflake Customers
Snowflake currently works with 200 contracted customers large and small, including Ask.com, the University of NotreDame, CapSpecialty, PDX, and education platform provider Blackboard.
This nearly 20-year-old company's customers were concentrated among higher education and other providers of online and traditional education and training services — a vertical market that has hasn't been as quick to jump on the analytics bandwagon as healthcare and financial services have.
Blackboard Predict
But Blackboard wanted to step up and offer predictive analytics services to its customers in order to report on factors that lead to student attrition. It wanted to predict students who are at risk for dropping out by analyzing all the data related to each student.
Attrition is a costly problem for universities. Blackboard Predict is designed to be used by teachers and student advisors to help look for warning signs and provide the guidance that is needed to make students successful.
Blackboard senior product manager Dan Rinzel told InformationWeek in an interview that Blackboard first tried to create its own stack of big data technologies to implement this predictive analytics capability on open source big data technologies such as Apache Hadoop and Apache Spark.
His product development team worked in consultation with the IT department. While Blackboard was successful in creating the capability, at the end of the project there were only a couple of people inside the company who could maintain, troubleshoot, and support those technologies.
So Blackboard looked around for other organizations that could do it better. The company considered data warehouses from AWS and Microsoft Azure, but ultimately chose the smaller startup. Rinzel said that Snowflake's separate pricing for storage and compute helped make the platform a better and more cost-effective choice. The choice also made best use of the professional skill sets of its existing workforce.
"We have a bunch of experienced, tenured DBAs who have been working with student information systems for a long time," he said. "We can take their expertise right into Snowflake, because the SQL compliant layer is just what they are used to."
Blackboard signed the contract with Snowflake in January and announced its first product rollout this month at its users conference. Rinzel expects to roll the product out to in-production user customers for the spring semester.
Making It Easier
Snowflake's vice president of product development Jon Bock told InformationWeek in an interview that the solution made sense for Blackboard because it allowed the company to focus on its strengths.
"Universities' purpose in life is not to have the biggest, most skilled, most adaptable IT teams," Bock said.
Snowflake's new features are designed to make it easier for people to get access to data and insights faster.
"Nobody ever says the words Hadoop and simple in the same sentence," Bock said.
Jessica Davis has spent a career covering the intersection of business and technology at titles including IDG's Infoworld, Ziff Davis Enterprise's eWeek and Channel Insider, and Penton Technology's MSPmentor. She's passionate about the practical use of business intelligence, … View Full Bio