Verizon Buying Yahoo's Web Business For $4.8 Billion
The telecommunications giant strikes a deal to acquire Yahoo's core internet assets, ending a drawn-out process for one of the early dot-com darlings.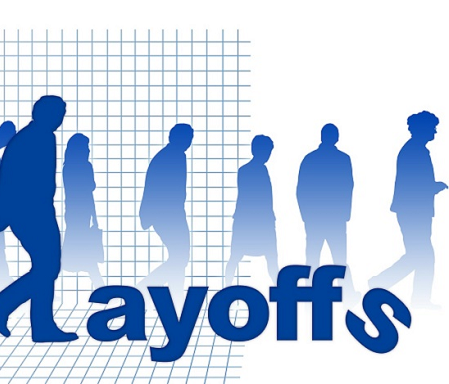 (Click image for larger view and slideshow.)
Verizon Communications announced that it's snapping up the core internet assets of Yahoo for approximately $4.83 billion, essentially ending the tumultuous history of the struggling dot-com pioneer.
For Verizon, the deal bolsters the telecommunications giant's efforts to develop its digital media business and advertising. Last year, Verizon acquired AOL in a $4.4 billion deal and operates it as a wholly owned subsidiary.
The sale, which is expected to close in the first three months of 2017, will result in Yahoo's business operations being integrated with AOL. Despite speculation that Yahoo CEO Marissa Mayer would leave the company after the Verizon merger, she assured employees in a post that she plans to remain.
"For me personally, I'm planning to stay. I love Yahoo, and I believe in all of you. It's important to me to see Yahoo into its next chapter," Mayer stated.
The combined Yahoo-AOL will have more than 25 brands in its content portfolio. Yahoo brings to the table roughly 1 billion monthly active users, of which 600 million are monthly active mobile users.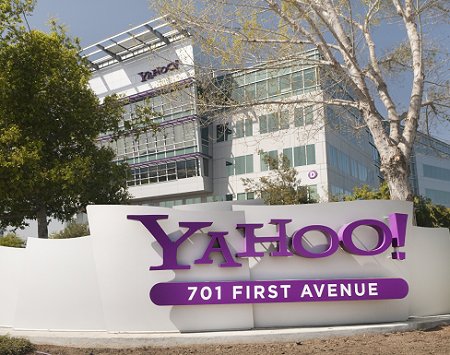 (Image: leezsnow/iStockphoto)
"Just over a year ago we acquired AOL to enhance our strategy of providing a cross-screen connection for consumers, creators and advertisers. The acquisition of Yahoo will put Verizon in a highly competitive position as a top global mobile media company, and help accelerate our revenue stream in digital advertising," Lowell McAdam, Verizon CEO said in a statement.
AOL CEO Tim Armstrong added, in a statement, "This transaction is about unleashing Yahoo's full potential, building upon our collective synergies, and strengthening and accelerating that growth. Combining Verizon, AOL and Yahoo will create a new powerful competitive rival in mobile media, and an open, scaled alternative offering for advertisers and publishers."
The deal does not include Yahoo's investment stakes in Chinese e-commerce giant Alibaba Group Holding and Yahoo Japan. Those assets will remain with Yahoo, which will change its name and will become a publicly traded investment company after the sale closes, according to Verizon.
"The sale of our operating business, which effectively separates our Asian asset equity stakes, is an important step in our plan to unlock shareholder value for Yahoo. This transaction also sets up a great opportunity for Yahoo [as part of AOL] to build further distribution and accelerate our work in mobile, video, native advertising and social," Yahoo CEO Mayer said in a statement.
[Read Yahoo Mail Ad-Blocking Move Angers Users.]
The Alibaba investment accounts for the bulk of Yahoo's estimated $36 billion market cap, and the internet pioneer will also be left with roughly 3,000 patents after the Verizon deal closes, according to a report in The Wall Street Journal. The former internet darling is expected to unload its patents in a separate auction that may generate in excess of $1 billion in bids, according to the Journal.
The deal for Yahoo, which was founded in 1994, ends its lengthy struggle and failed attempts to turn around its core internet operations that date back to 2001, when it hired high-profile Hollywood executive Terry Semel as CEO to recast the advertising-supported company into a content company. But the company fell further behind fierce competitors Google and an emerging Facebook, and Semel was pressured to step down in 2007, according to a New York Times report.
Yahoo underwent several other CEO changes in the subsequent years. It hired respected technologist CEO Carol Bartz, former CEO of Autodesk, in 2009. But Bartz struggled to turn around the advertising portion of Yahoo's business — its bread-and-butter for revenue — and was ousted in 2011.
In 2012, Yahoo wooed Google veteran Mayer to take its CEO post, a move that was widely viewed as a coup from industry observers and Wall Street. But even Mayer could not shift the tide of Yahoo's declining advertising base, and its customers increasingly continued to place their business with rivals Facebook and Google.
In February, Yahoo, facing pressure from activist shareholders, announced it would form a committee to explore its options for selling its assets.
In addition to Verizon, other bidders included ATT, a group led by Quicken Loans founder Dan Gilbert, Vector Capital Management, and private equity firm TPG, according to a Bloomberg report.
Yahoo, according to The Journal, will next work on its patent auction and still has to figure out what it will do with its investment stakes in Alibaba and Yahoo Japan.
Verizon's decision to buy Yahoo's core internet business was panned by analyst Trip Chowdhry of Global Equities Research, who pointed to Verizon's disappointing effort to challenge rivals in the cloud computing business with its Terremark purchase in 2011 for $1.4 billion.
"Remember all the nitwit analysts and industry visionaries coming on the media and touting Verizon and Terremark deal as 'ground breaking'?" Chowdhry asked in a research note. "These clueless Verizon executives at that time said, 'We will accelerate everything-as-a-service cloud strategy.'"
Amazon Web Service (AWS) is consistently increasing its revenues at more than 45% on a year-to-year basis, with a base of $10 billion in revenues currently, while Verizon may be trying to sell its data center cloud portfolio that includes Terremark's data centers, Chowdhry said. In 2015, however, Verizon's chief financial officer denied the telecom giant was looking to sell its cloud business, according to a report in Fortune.
"Basically, we are seeing a replay of the previous movie, Verizon buys Terremark, but with a different actor, Yahoo replacing Terremark," Chowdhry said. He pointed to Yahoo being a "non-event" in various internet trends from live streaming, to social payments, to going mobile and real-time messaging.
[Editor's Note: This story has been updated to include comments from analyst Trip Chowdhry.]
Dawn Kawamoto is a freelance writer and editor. She is an award-winning journalist who has written and edited technology, management, leadership, career, finance, and innovation stories for such publications as CNET's News.com, TheStreet.com, AOL's DailyFinance, and The … View Full Bio