How To Keep IT Moving At The Speed Of Business
Andrew Horne, IT practice leader at consulting firm CEB, offers his insights on why IT needs to speed up its processes in today's business environment. Horne uses data from CEB research, and examples from client experiences, to give you three steps which can help you speed up IT operations in your own organization.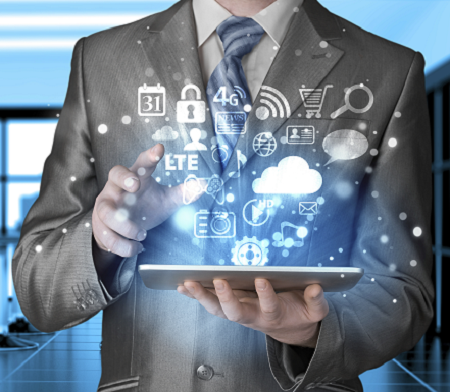 (Click image for larger view and slideshow.)
Technology is arguably the most critical component of business today. As businesses embrace digital models, innovate on new technology and look for ways to get ahead of the competition, technology must take center stage. And business leaders are demanding more and asking for it faster than ever before.
In 2015, CEB released the results of our IT Clock Speed Survey, which polled 3,263 of our business partners across 17 business functions and five seniority levels. Respondents were from the US, UK, Canada, and Australia. The vast majority of respondents (77%) indicated C-suite priorities today rely on technology, and more than three quarters of respondents agreed quick delivery by IT is critical to their ability to meet business goals.
CIOs have historically responded to demands for speed in two ways. First, they have relied on standards to streamline IT, introducing enterprise processes and architectures and locking down requirements early. Second, they have carved out specific teams or methodologies designed for speed. Neither approach has long-term sustainability. The first is hard to keep up in an era of fast-changing digitization. The second is hard to scale and is slowed by interdependencies with other, slower parts of IT.
[ Having trouble finding the right employees? Read Why It's Time To Dump Your Old-School Hiring Practices. ]
These drawbacks are a challenge for IT. According to a 2013 article in the MIT Sloan Management Review — which was based on a survey of 1,559 business leaders in 106 countries — more than 60% of respondents felt their organizations are too slow to exploit technology-enabled opportunities.
To meet business leader expectations for speed, CIOs must move beyond these approaches and equip their teams to be adaptive. In adaptive IT organizations, the entire team collaborates, flexes, and applies judgment based on context. The result is faster clock speed—the end-to-end pace at which IT understands business needs, decides how to support those needs, and responds by delivering capabilities that create value.
Our IT Clock Speed Survey revealed that 17 of the top 20 opportunities to accelerate IT speed occur in the early stages of a project, before any development activities. The opportunities include activities such as approving project plans, negotiating with vendors, and estimating the project costs and effort. Taking advantage of the top 20 acceleration opportunities (by employing the tactics suggested in the article) can cut up to five weeks from a six-month project.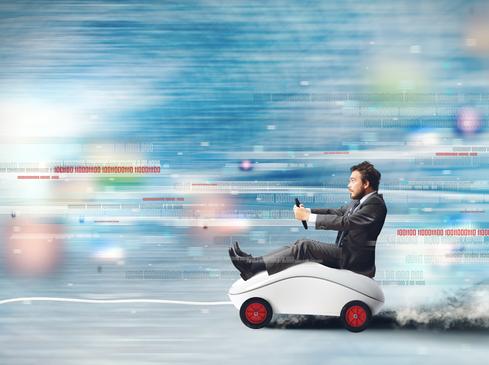 (Image; alphaspirit/iStockphoto)
Luckily, IT leaders don't need to do 20 things differently in order to capitalize on time savings. There are three common themes that cut across all the opportunities to save time: improving handoffs between different teams, streamlining bureaucratic processes and methodologies, and avoiding over-escalated decision making. Progressive CIOs with whom CEB works are accelerating IT's clock speed by taking steps to do each:
Promoting IT-Wide Collaboration. Leading CIOs focus on accelerating collaboration between teams to deliver outcomes faster rather than trying to speed up individual silos. The IT team at a leading software company cut the time to plan and approve new projects from a month to as little as a week by changing its internal handoffs. The team found, through a mapping exercise, that more than 90% of its activities were interdependent. The CIO used the results to zero in on the most problematic handoffs, and changed the process and expectations of the team.
Defaulting to Process Fast Tracks and Self-Service. Many CIOs have struggled to realize the full benefits of offering streamlined or self-service processes. Many teams default to the most rigorous option "just in case," and worry that promoting self-service gives up too much control. The IT team at a large oil and gas company has overcome this skepticism by making the lightest-weight tier the default option, and asking questions when that option isn't chosen. As a result, the use of time-consuming, in-depth processes are now the exception, rather than the rule.
Delegating Decision Accountability. All too often in large organizations, decisions that could have been made quickly by a junior or mid-level employee get kicked up the chain to a senior manager or referred to a committee. Tired of seeing costly delays from these over-escalated decisions, CIOs are enabling IT professionals who interact with the business to make more decisions for themselves. To do this, the CIO at a global high-tech company defined six targets for each service IT offers. While the targets vary per service, as long as they hit the targets, the IT employees responsible for each service have the authority to make decisions about the service without escalation.
These steps involve changes to processes and methodologies, but speed also requires changes in organizational culture. To drive cultural change, CIOs can use Town Halls-style meetings, newsletters, and scorecards to help their teams think about their contribution to overall speed, rather than simply try to be as fast as possible. They can also encourage their employees to become comfortable with lighter-weight processes and avoid second-guessing decisions.
By reworking IT processes, and driving change in team behavior and mindsets, CIOs can position IT to make a great contribution to their company's competitive advantage — and can do so faster than ever before.
Andrew Horne is an IT practice leader at CEB, a best practice insight and technology company. Since joining CEB in 1999, he has authored studies on topics including IT strategy development, performance and value measurement, business intelligence and big data, IT staff and … View Full Bio